The Belgian stage director, text-writer and set designer Mien Bogaert is an extremely versatile music theatre and opera artist. Beside staging repertoire operas, he also collaborates with contemporary music composers in order to create new works. His striking visual language is achieved by lots of self-made set elements and intense collaborations with costume designers. The stagings Mien Bogaert develops and the texts he writes, are deeply rooted in (art)history and often address societal challenges such as climate change, migration flows and the continuation of the European project.
Mien Bogaert started his career writing dramaturgical texts for Opera Ballet Vlaanderen, Symfonieorkest Vlaanderen and la Monnaie. From 2019 until 2021 he was the dramaturg of Klarafestival Brussels, Belgium's biggest festival for classical music. In 2020, he became the dramaturg and the coordinator for scenic projects of the Belgian National Orchestra.
For composer Benjamien Lycke, Mien Bogaert wrote the libretto of the multimedia requiem of war MONU (Concertgebouw Brugge, 2015) and the lecture performance Flandria (Muziektheater LOD, 2019), and for the Canadian composer Thierry Tidrow, he wrote the libretto of the short opera A Safe and Special Place (in cooperation with the Frankfurt Ensemble Modern, 2019)
stage direction and set design
As a freelance stage direction and set designer, Mien Bogaert stages both classical opera repertoire and new music theatre creations.
His repertoire stagings include Pergolesi's La serva padrona and Hasse's L'artigiano gentiluomo (double bill OPSTAND, touring production in Belgium, 2018), Massenet's Cendrillon (Lemmensinstituut Leuven, 2019), Haydn's Arianna a Naxos and L'isola disabitata (double bill EDELWILD, Kopergietery Gent, 2022) and Poulenc's La voix humaine (Conservatorium Gent, 2022). An out-of-the-box project was the staging of Alfred Schnittke's ballet Peer Gynt in collaboration with the Belgian National Orchestra and Klarafestival (Bozar, 2022).
Recent music theatre creations Mien Bogaert worked on as a stage director and set designer were PUCK (Royal College of Music, 2016, in cooperation with Benjamien Lycke), Vier Heuvels (Muziekgebouw aan 't IJ, 2016, in cooperation with the Baroque ensemble Il Fondamento) and A l'extrême bord du monde (la Monnaie, 2020, in cooperation with Harold Noben).
For the Berlin-based Compagnia Nuova, Mien Bogaert made the set and did the lighting of two opera productions: La Traviata (2020) and Tosca (2021). Both productions are now touring in Germany and Austria.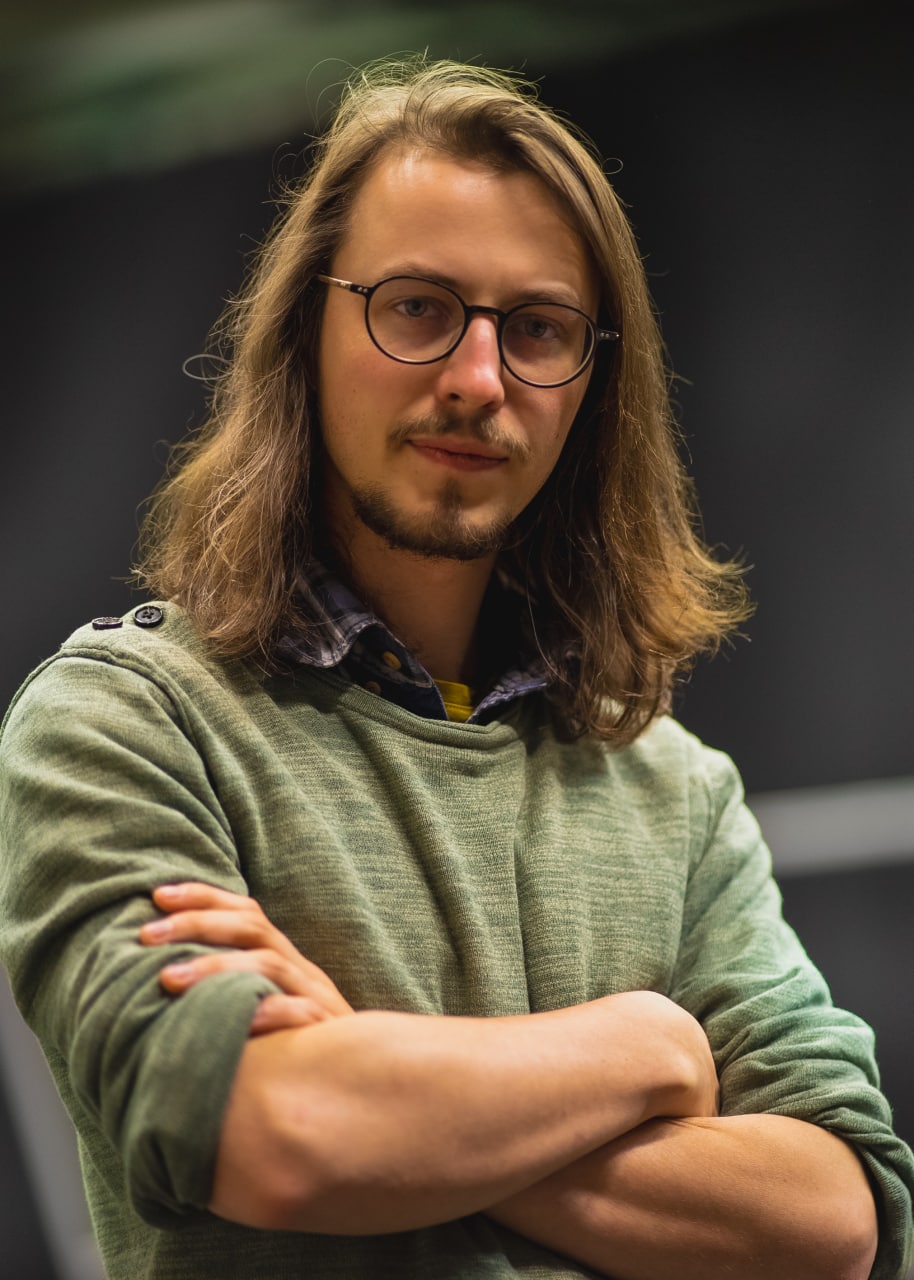 After graduating art, music and theatre sciences at Ghent University, Mien Bogaert studied stage direction for opera at the Hochschule für Musik und Theater Hamburg. Among his study projects in Hamburg were a staging of Kurt Weill's and Bertolt Brecht's satirical ballet chanté Die sieben Todsünden; the writing of the opera CYCLOPS in collaboration with Belgian composer Benjamien Lycke; a staging of Monteverdi's L'incoronazione di Poppea at the Hamburger Staatsoper and a staging of Tchaikovsky's Eugen Onegin (his well-received graduation project). In all these projects, he was also responsible for the set design.
In 2014, Mien Bogaert co-founded the artist collective SYNART with composer Benjamien Lycke, architect Jason Slabbynck and choreographer Talitha De Decker. In 2019, he co-founded the music theatre company OPERAWERF113 with soprano Liza Dedapper. Mien Bogaert is part of the ENOA network, was selected for a two-year grant of Akademie Musiktheater heute and is a semi-finalist of the Ring Award 2020.